Kellan Lutz and Brittany Gonzales Are Engaged: Reports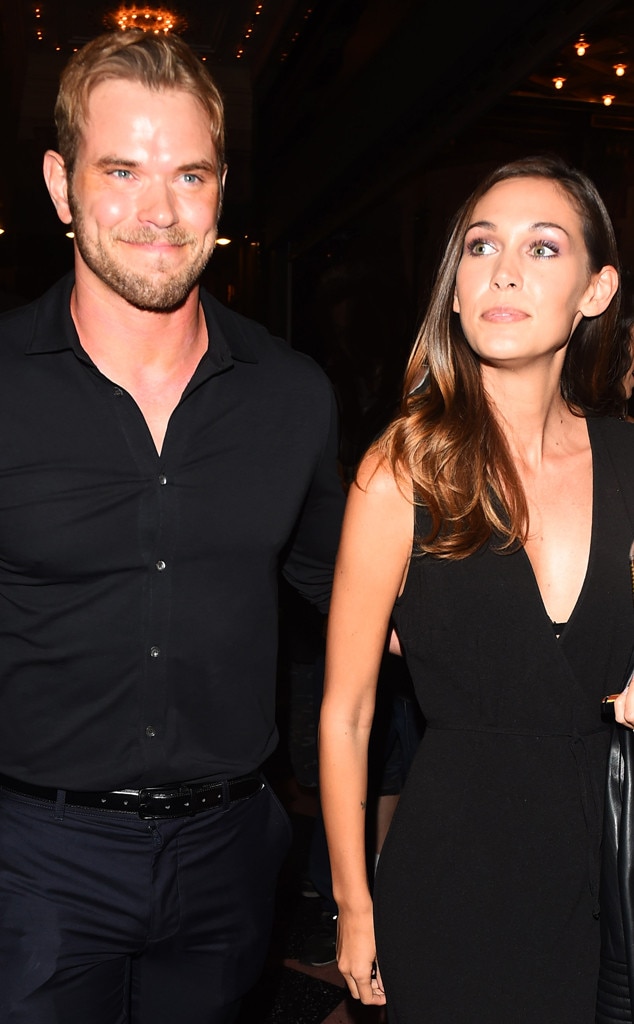 Vince Flores/ INSTARimages.com
Kellan Lutz will soon be officially off the market.
The actor, best known for his past role of the vampire Emmett Cullen in the Twilight films, is engaged to girlfriend Brittany Gonzales, a TV host, according to reports from Us Weekly and Entertainment Tonight. 
The two met in 2016 and first appeared on each other's Instagram pages last winter.
"2016 has been an amazing year and I thank God for all that he has blessed me with," Lutz wrote in a post in December, alongside a photo of a closeup of him and Gonzales holding hands. "The biggest blessing has been finding the love of my life and the ONE he has promised me. It's truly mind blowing to surrender to Him and see the blessings he has in store." 
"Over a year ago, in a season of being single, I wrote a letter to God with all the qualities I truly wanted in my future wife," he wrote. "I stayed strong, I pressed in, I fixed some things I didn't know I needed to fix and after a period of prayer, patience, and perseverance, He brought her into my life in the most beautiful of ways. I now know what true love looks like!"
"I knew it the moment I saw her," the actor continued. "She is the love of my life. The one God created for me! She is my best friend and the best teammate to shine brighter with. Thank you for loving me the way that you always do. Thank you for always being there for me. Thank you for your beautiful unconditional heart."
Lutz said, "When you know, you know!"
"I am so blessed to have her in my life and so blessed that I never settled for anything less," he continued about Gonzales. "For all of you out there looking for love, don't settle for anything less then His best. Your best friend is right around the corner! Trust me, I know! Thank You God! Thank You My Love!"
It is unclear when Lutz popped the question. 
Last December, Gonzalez posted a photo of her and the actor posing beside a helicopter, with her flashing a sparkling ring on her ring finger.
Please follow and like us: